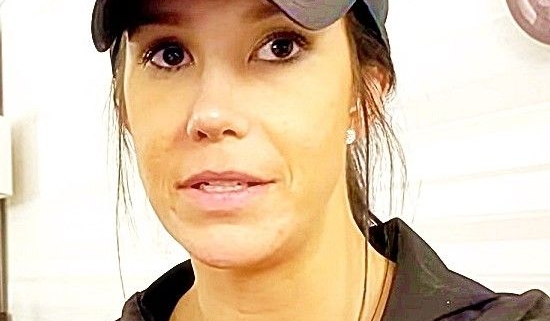 VIDEO: The Rise of Erin Olszewski
Erin Malone Olszewski describes herself as a lifelong business owner and the "Undercover Nurse of Elmhurst".
Olszewski's earlier assignment to the 432nd Civil Affairs Battalion provides her with a unique skillset.
During an interview on Alex Jones, Olszewski hints she took part in [covert action?] operations while in the Middle East.
She likely uses the knowledge, skills, and abilities acquired in the military to operate [knowingly or unknowingly] in the capacity of a case officer.
Olszewski's political affiliation with Scientologist lobbyist Greg Mitchell, COGOP Chair candidate Jonathan Lockwood, and 'Militia Mom' Denise Aguilar make her a key asset in #OperationFuriosa.
SUMMARY
Olszewski's rise to prominence occurred in the summer of 2020 after her 'chance' assignment to Elmhurst Hospital in New York.
Prior to her Elmhurst assignment, analysts first observed Olszewski's protest activities in California (MAR 18). Olszewski moved from Wisconsin to Florida later that summer.
Shortly after moving, Olszewski met other prominent West Coast activists in Atlanta, GA for a photo op with Dr. Paul Offit (OCT18).
Coincidentally, Denise Aguilar participated in the same picture with Paul Offit. Two months before, Aguilar planned a large rally with no earlier experience in in less than two weeks.
Laira de la Vega is a Mitchell Firm asset and co-planner for the rally. She admitted the goal for the rally was to mimic the Yellow Vest movement in Italy.
Even so, the Offit photo op had its intended effect successfully agitating the anti-vaccine community.
The goal was to funnel the angry parents into organizations participating in what are called euphemistically as civil disobedience events.
Olszewski worked on four new non-profit organizations in less than six months (OCT18 – APR19).
Sources report social media chatter for a fifth organization during the summer of 2019.
Olszewski's behaviors as president a non-profit organization are atypical.
Her attempt to embed personnel like Rachel Celler, the Forensic Nurse, should have us question Olszewski's judgement.
She also brought former USAF Public Affairs Officer and huckster Kevin Gene Tuttle into the movement. Kevin Gene Tuttle operated a fake non-profit organization called AERIC. AERIC board members can be seen at protests in California with Olszewski.
Lastly, Olszewski's organizations functioned as a temporary means to fund operations while the org charter focused on protest activity.
Analysts observed Florida Freedom Alliance's affiliation to the Yellow Vest [Color Revolution] protests. The operation included personnel from organizations in Wisconsin and Florida.
Like Denise Aguilar, Erin Malone Olszewski's rise to fame and influence within the anti-vaccine movement is not an accident.
We assess Erin's skillset align more with Mitchell Firm operations versus a serious leader of a non-profit organization.
Facts to know: 1) Proper paperwork takes about one month of effort out of the calendar year to operate a successful non-profit. 2) Erin Olszewski worked directly for the Mitchell Firm. 3) Erin Olszewski's activities on social media and in business indicate inorganic growth with a high degree of sponsorship.
RISE OF ERIN OLSZEWSKI
[08:55] Video Playtime
=====[Video Markers] =====
[00:15] Not the first time undercover
[00:24] Doesn't have typical job
[00:28] Works for WASH DC lobbyist
[00:36] Military 'movement within movement'
[00:49] Rachel Celler Forensic Nurse
[00:55] Erin and Aly Legge
[01:06] Matthew Legge is intelligence recruiter
[01:11] Aly Legge, Kevin Gene Tuttle, Erin Olzsewski
[01:18] Military plant in Florida
[01:26] Scripted question to Olzsewski
[01:36] Alex Jones asked about 1/6 US Capitol event
[01:55] Erin grows up in broken family
[02:03] Travels to multiple US cities
[02:10] #InVinoVeritas
[02:32] Expensive to travel
[02:39] Traveled to events despite financial issues
[03:05] Erin claims she doesn't want money
[03:07] Non-profit Nurses for Vaccine Safety Alliance
[03:23] Rachel Celler and felonies
[03:39] Social Media astroturfing
[04:10] Downplays attention-seeking behavior
[04:24] Multistate nursing license
[04:34] Can't account for schedule
[04:39] Sells home (31MAY18)
[04:54] Home sale overlaps with activism start date
[05:06] Travels for business opportunities (27JUN18)
[05:35] Moves to Florida (17JUL18)
[06:04] Meets with Paul Offit (OCT 18)
[06:15] Law student and doctor
[06:33] Women are jealous bitches
[06:40] Talks about Offit photo op (OCT 18)
[07:18] Admits Offit photo op is for agitation
[07:29] Kevin Gene Tuttle starts activism (OCT 18)
[07:51] Tuttle siphons money from fake non-profit
[08:19] Erin is a business owner
[09:00] #InVinoVeritas
Credits: Erin Marie Olszewski (Undercover Nurse), Kevin Gene Tuttle (USAF Public Affairs – Captain Toodles), Michelle Ford (Scientologist), Jonathan Lockwood (Colorado GOP Chair candidate), Greg Mitchell (Washington DC Lobbyist), Renee Bessone (Greg Mitchell's wife), Denise Aguilar (Militia Mom), James Morgan Scherrer
https://gregwyatt.net/wp-content/uploads/2021/06/erin-marie-olszewski_1606225672.jpg
550
550
Greg Wyatt
https://gregwyatt.net/wp-content/uploads/2021/01/Logo_04-300x94.png
Greg Wyatt
2021-06-06 08:37:30
2021-07-11 10:27:24
VIDEO: The Rise of Erin Olszewski