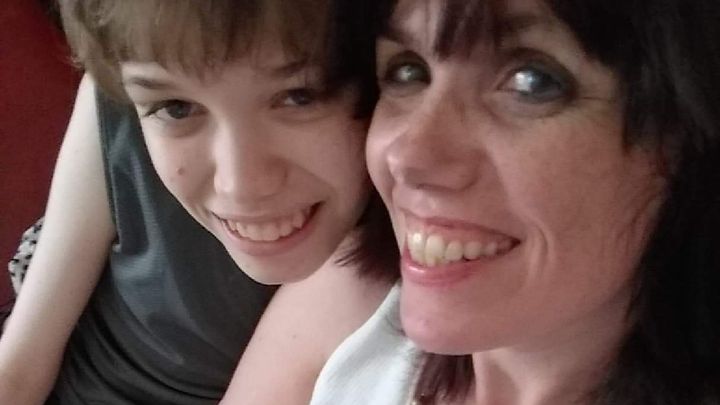 This mother and her son were my best friends.
The Medical Kidnapping of this young man from his mother in Sept 2018 is shocking. Was this a direct result of Arlena's support of my efforts with AreVaccinesSafe.org and/or the vile hatred by Learn the Risk founder Brandy Vaughn? And how did Brandy's involvement in the Movie VaxXed and Del Bigtree add fuel to the fire? Much more coming to the surface on this story.
Here is the story from the GoFundMe page that was setup to help Arlena Willes and her son:
Arlena Willes, son Jonathan was medically kidnapped from her through Phoenix childrens hospital.  They wanted to perform invasive, and unwarranted treatments on him, and when she questioned them they had her escorted from the hospital and called CPS.  She had only gone there out of concern for some blood in his stool, and the first doctor had only suggested that there was inflamation that should be treated with stearoids.  She sought a second opinion at Phoenix Childrens hospital and they admitted him, and denied him food for three days, even though he was capable of eating and begging to be fed.  They then advised her that they were going to put in a PICC that would go close to his heart that would "help" him to eat, when he had no problems eating.  This was a procedure the hospital would make hundreds of thousands of dollars off of, and when she questioned it, her parental rights were taken by child services.  Arlena has not seen or been allowed to have any contact with her son, and learned a few days ago that now, Phoenix Childrens hospital, with permission of CPS, plans to remove Jonathans colon on October 2nd.  Arlena is trying to get another doctor to the hospital to do an exam on Jonathan, and to give a second opinion, but the public attorney the court appointed her is doing NOTHING at all to help her and will not file any motions to try and stay the procedure so a second opinion can he obtained.  I have been in contact with several attorneys in the Phoenix area that handle medical kidnapping and they all want 10-15 thousand dollar retainers, due to the nature of the case and going up against a very powerful and corrupt system.  We were able to raise 1200$ for her already, and we are greatful to those who have donated already, but we are no where near what we need to get her proper legal council.  Without it, she, and her son do not stand a chance.  This is a monsterous system she is up against and if we as parents do not help do what we can to stop this, it is only a matter of time before they end up on all our doorsteps.  Please pray for Arlena and for Jonathan, and if you can help her financially with anything so that she can get proper legal representation Yahweh will bless you for it.  Thank you!!
Source:  https://www.gofundme.com/f/66321qo
In the end, her son's was removed. Current status is not known.
https://gregwyatt.net/wp-content/uploads/2021/01/Logo_04-300x94.png
0
0
Greg Wyatt
https://gregwyatt.net/wp-content/uploads/2021/01/Logo_04-300x94.png
Greg Wyatt
2023-01-19 05:05:38
2023-01-28 14:34:40
The Medical Kidnapping of Jonathan Z.