We've been told for well over a year that widespread forced public masking should be implemented because, even if only moderately to slightly to negligibly effective at curbing the spread of COVID-19, there are ZERO drawbacks.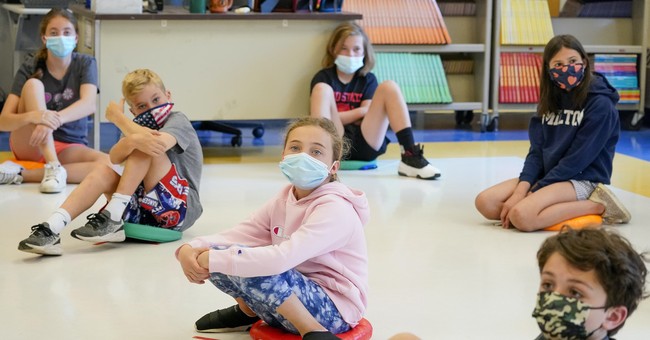 "What's the harm?" they ask.
"It's only a minor inconvenience," they bleat.
"If it saves ONE LIFE, it's worth it!" they implore.
Read full article from the source:
https://townhall.com/tipsheet/scottmorefield/2021/06/15/a-group-of-parents-sent-their-kids-face-masks-to-a-lab-for-analysis-heres-what-they-found-n2591047
https://gregwyatt.net/wp-content/uploads/2021/09/kids_with_masks.jpg
340
650
Greg Wyatt
https://gregwyatt.net/wp-content/uploads/2021/01/Logo_04-300x94.png
Greg Wyatt
2021-09-23 08:08:12
2021-09-22 15:10:45
A Group Of Parents Sent Their Kids' Face Masks to A Lab for Analysis. Here's What They Found