The following is NOT my content but shared from a third party source:
Leaders in the medical freedom movement are heavily involved with and directly influenced by cults, some of which are the Church of Scientology and Nation of Islam.
Scientology is a DANGEROUS CULT which Time magazine referred to as, "The Thriving Cult of Greed and Power." They have a history of hypocrisy regarding pharmaceutical activism, publicly protesting against big pharma while privately being paid off by the drug giants. https://www.mikerindersblog.org/scientology-big-pharma/
Nation of Islam theology teaches innate black superiority over whites and the deeply racist, antisemitic and anti-LGBT rhetoric of its leaders have earned the NOI a prominent position in the ranks of organized hate. https://www.splcenter.org/fighting-hate/extremist-files/group/nation-islam
Vaxxed team, and RFK Jr. have worked alongside and promote Tony Muhammad who bridged the gap between Scientology and the Nation of Islam: http://www.scientologyreligion.org/videos/tony-muhammad.html & https://www.finalcall.com/artman/publish/National_News_2/article_103550.shtml
Testimony from former cult members claim Scientology is involved in human trafficking and forced abortions.
The medical freedom movement works directly alongside extreme violent hate groups, armed militias, who have been involved with security and the planning of their events: https://nocara.blackblogs.org/2020/12/03/christopher-young-blurring-the-lines-between-proud-boys-militias-and-nazis/
They have proclaimed to want to overthrow the government, have been involved with violence around the nation and some leaders were involved at the Capitol Riot on Jan. 6th. https://fb.watch/4retcb-fCQ/
The Medical Freedom Movement funded the Soros and Rockefeller Digital Deception Project: https://fb.watch/4rez34Jedq/
Sacramento anti-vaxxer Proud Boy Leader promoting violent strategy points: https://twitter.com/ShelleDione/status/1023721979633840128?s=20
Since I point this out to people they have claimed that I have been involved with stalking, harassing people, been involved with members of a multi-million dollar scam, have been involved in abuse of others and more. Ask yourself why they are DESPERATE to silence honest voices!?
The average person can't image the extraordinary lengths these people will go through to defame us. As is the case here, Cheree spent months infiltrating my group while simultaneously working with our mutual handler Tia in order to convince people to self-censor themselves from me. They are desperate to conceal their cult affiliations because then you'll realize that malignant narcissistic abusers are using you to promote their own organization. No where in history has a cult existed for humanitarian purposes.
By spreading their intentional misinformation you are assisting violent cult leaders involved with hate groups. You are helping grifters. You are silencing voices of the innocent (people think we are lying, uneducated, and anti-science). You are contributing to human trafficking, forced abortions, violent hate groups, satanism, domestic terrorism, the elites gaining more money and power and more.
Sharing misinformation doesn't help anyone! A hallmark of a cult is that they only help their organization, they are not humanitarian, and they aren't here to help you! They will not provide useful honest information for anyone's benefit except their own and their false information is obviously designed to mislead and silence real victims who have experienced an adverse reaction to vaccines.
If you were sharing real information then you would be attacked by cult trolls. You are sharing misinformation cleverly crafted by controlled opposition.
They use cult tactics:
Control of information by convincing people to listen to leaders and avoid doing their own research. Exclusively sharing insider links to "sacred science" filled with alternative facts, where questioning isn't allowed. Heavily promote self-censorship and threaten people who read or share contrary information.
Since its founding in 1930, the Nation of Islam (NOI) has grown into one of the wealthiest and best-known organizations in black America, offering numerous programs and events designed to uplift African Americans. Nonetheless, its bizarre theology of innate black superiority over whites – a belief system vehemently and consistently rejected by mainstream Muslims – and the deeply racist, antisemitic and anti-gay rhetoric of its leaders, including top minister Louis Farrakhan, have earned the NOI a prominent position in the ranks of organized hate.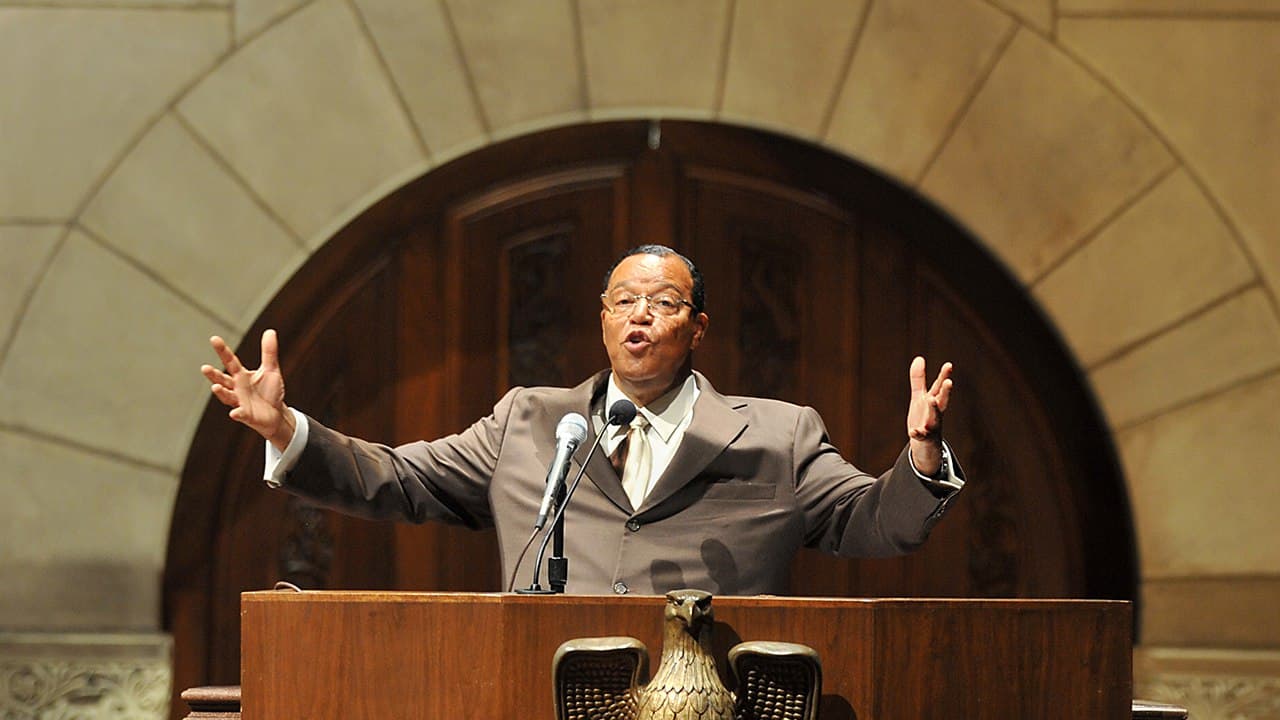 https://gregwyatt.net/wp-content/uploads/2021/01/Logo_04-300x94.png
0
0
Greg Wyatt
https://gregwyatt.net/wp-content/uploads/2021/01/Logo_04-300x94.png
Greg Wyatt
2021-03-26 13:14:23
2021-03-26 18:14:22
Scientology