Click on the above image to watch a video where I share some important thoughts that drive me… especially 666, Mark of the Beast.
Greg Wyatt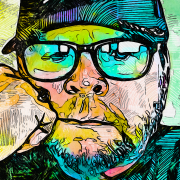 GRIFTER DEL BIGTREE TAKES MONEY ANYWAY HE CAN MAKE IT HAPPEN!
EXPLOITING THE HOMELESS (Homeless Real World)
EXPLOITING HIS WIFE (Sex and Sexuality)
EXPLOITING THE VACCINE INJURED (VaxXed)
EXPLOITING THE GOVERNMENT (PPP)
Wherever Del goes the money flows!
Oh yes don't forget his $500 brick donation program.
And don't ask him how much of his millions from his nonprofit charities goes to the vaccine-injured or their families or how much he really takes rakes in from his multiple charities or non-profits.
Texas-based anti-vaccine organization Informed Consent Action Network was among five anti-vaccine groups that collectively received more than $850,000 in federal loans from the Paycheck Protection Program, The Washington Post reported Monday. The organization received $166,000 in May, according to founder Del Bigtree.
---

https://gregwyatt.net/wp-content/uploads/2021/01/Logo_04-300x94.png
0
0
Greg Wyatt
https://gregwyatt.net/wp-content/uploads/2021/01/Logo_04-300x94.png
Greg Wyatt
2021-03-02 06:21:06
2021-03-18 13:04:12
Exploiting…