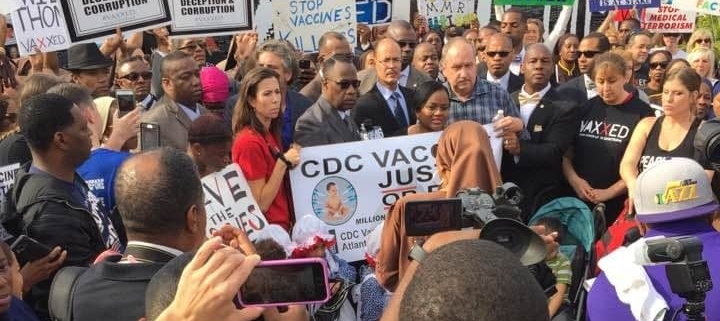 Mapping Out the Plan: Scientology & the Nation of Islam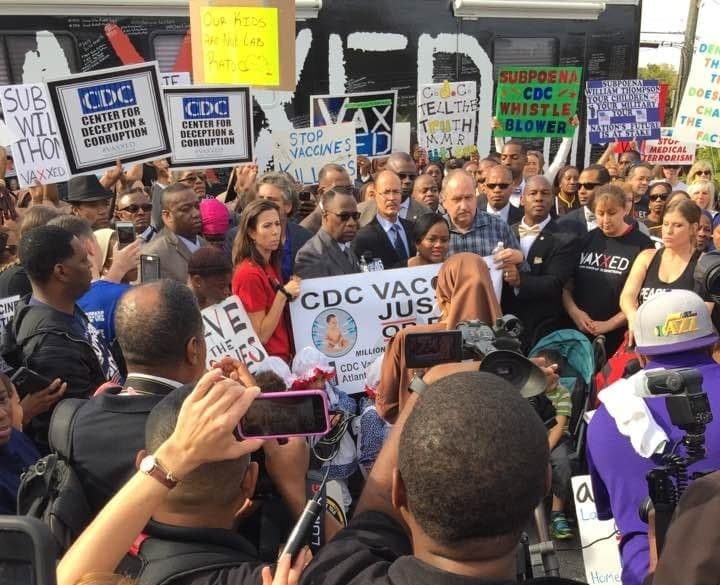 In 2016 I was one of Del Bigtree's and the VaxXed movie's greatest fan and promoter… and got to know all the "Big Names" quite well. In late 2017 I began to sense that something was not "right" about Bigtree and the entire "VaxXed Franchise." I then spent much of 2018 digging deeper and investigating. I was disgusted and shocked at what I discovered, and even more shocked that no one wanted to hear about it.  It's was "Dupers Delight" where little to nothing that was promised was delivered.
I then discovered why.
I hope the video below helps you in your journey of learning the truth.  Look carefully at the merger of Scientology and the Nation of Islam cults and figure it out.
Get it?
Forwarded from Suzanne Origen:
MAPPING OUT THE PLAN: SCIENTOLOGY AND NATION OF ISLAM
[READ TIME: 00 min. 59 sec.]
[WATCH TIME: 4

min. 11 sec.]

//BLUF//
Analysts assert there is a remote chance (1/20 or 5%) of Denise Aguilar and Erin Olszewski's leadership in any political movement without significant sponsorship.

Combined, both women exhibit significant character flaws [ex. gang affiliations, driving while intoxicated, domestic violence, and financial fraud] make them vulnerable to external influences.

Multiple non-profit organizations appear to be the key vehicle funding Aguilar, Olszewski, and her now defunct and limp partner Kevin Gene Tuttle [USAF Public Relations].

Significant affiliations to Scientology and Nation of Islam (NOI) personnel indicate these two organizations are primary candidates for funding political operations.

Is Olszewski working on behalf of Scientology and the Nation of Islam?

Did Olszewski use her "undercover nurse" status as social proof to pivot into Anna Paula Luna's political campaign?
https://gregwyatt.net/wp-content/uploads/2021/06/photo_2021-06-26_22-04-02-e1624737903721.jpg
585
720
Greg Wyatt
https://gregwyatt.net/wp-content/uploads/2021/01/Logo_04-300x94.png
Greg Wyatt
2021-06-26 13:35:56
2021-06-26 13:45:01
Mapping Out the Plan: Scientology & the Nation of Islam