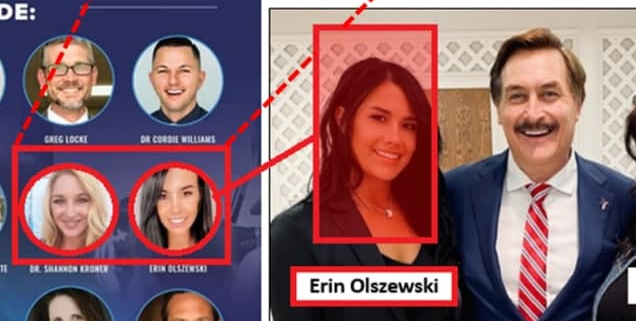 Erin Olszewski at the Health and Freedom Conference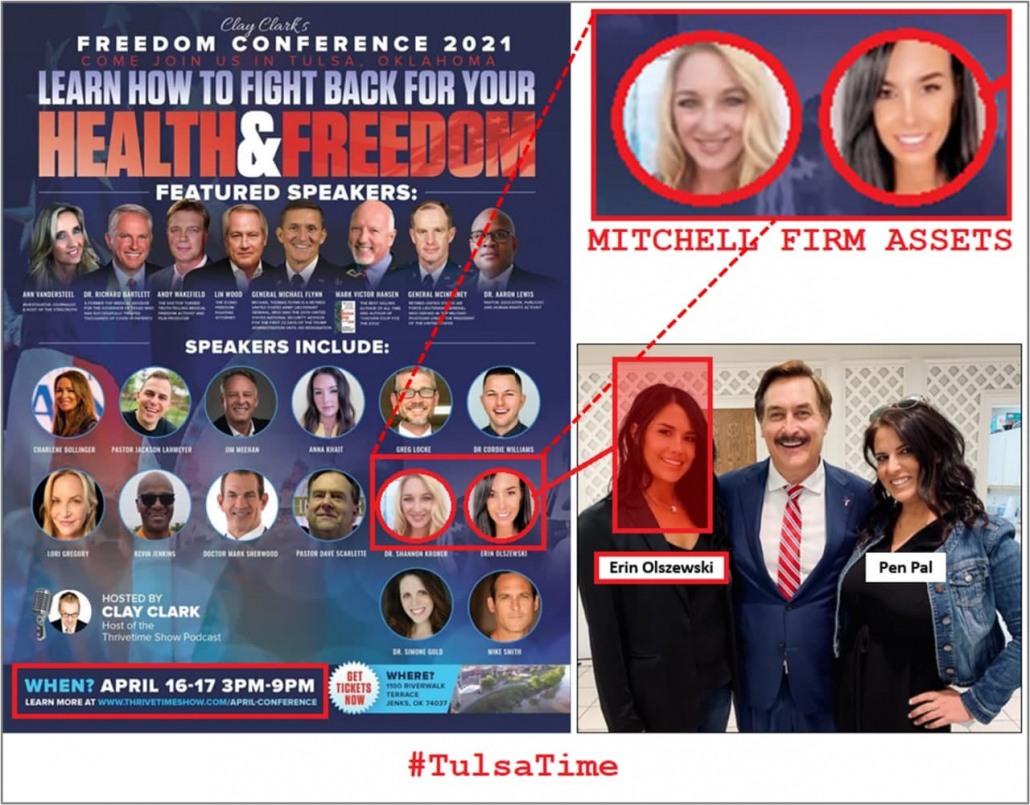 After Hawaii, Olszewski and Pen Pal's next stop is Tulsa, Oklahoma.
Pen Pal's role is now painfully obvious; she is, knowingly or unknowingly, Olszewski's babysitter holding a life ring to rescue her from the drunk tank belly flop.
Olszewski's untimely DUI likely put a damper on speaking circuit travels and trips to Washington DC, Hawaii, and Oklahoma.
After seeing who Olszewski has access to one gets the immediate sense for why she is kept around.
Nevertheless, Olszewski's past behaviors closely align to what is known as an agent-of-Influence, penetration agent, and a "compliance professional."
Should Mr. Lindell assume Olszewski wears a wire? We would…
Freedom Conference Tweet
Source: https://archive.is/APMve
*Analyst Note: Two additional Mitchell Firm [Scientology] assets – Shannon Kroner and an un-named third female – are pictured on the flyer.
Source: https://t.me/co_appleseed/74
https://gregwyatt.net/wp-content/uploads/2021/08/health_and_freedom_conference-1-e1628263701407.jpg
336
636
Greg Wyatt
https://gregwyatt.net/wp-content/uploads/2021/01/Logo_04-300x94.png
Greg Wyatt
2021-08-08 08:25:47
2021-08-10 04:28:36
Erin Olszewski at the Health and Freedom Conference