Del Bigtree, Brian Hooker and Greg Wyatt Meet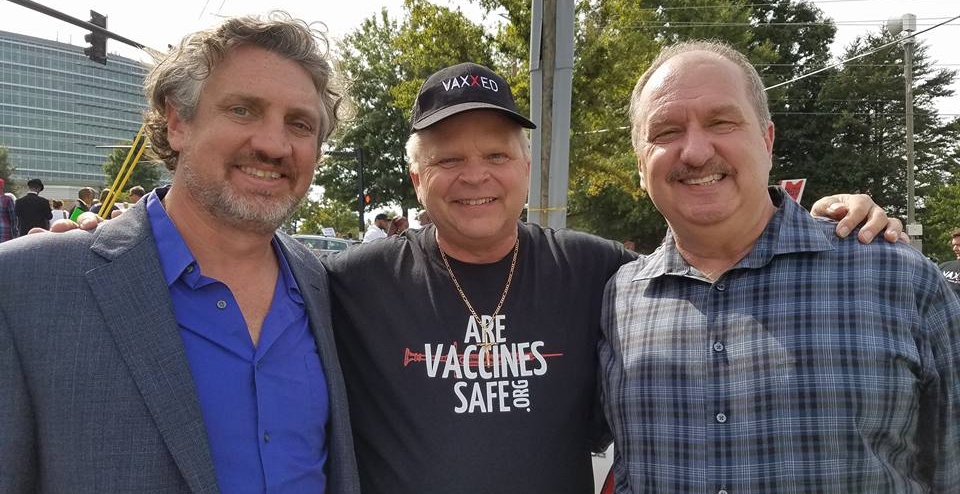 Pre-VaxXed 2013 – I used to head up dozens of parent groups, building an army of hope in our soon-to-be cannibalized and absorbed grassroots AV movement before Del Bigtree and his stealth plans emerged.
I used to get 100 Facebook notifications/messages an hour from other parents wanting to change the world while personally posting the story of my injured children nonstop.
Over that time I spent six figures of time and money while never asking for one dime and working 16 hours a day!
Then Bigtree and his pharmaceutical-sponsored investors took over, and you know the rest of the story some seven years later. 2016-2017-2018-2019-2020-2021-2022-2023.
That is why I am solely focused on exposing these actors and grifters who have put millions of dollars in their pockets with the blood of millions of Westons and Emilys on their hands and accomplishing little to nothing except more carrots, endless events, speeches, movies, books, and ticket sales.
THANKS TO FOLKS LIKE YOU, PEOPLE ARE WAKING UP TO HIS DARK OPERATION!
Thank you,
Greg
https://gregwyatt.net/wp-content/uploads/2021/01/Logo_04-300x94.png
0
0
Greg Wyatt
https://gregwyatt.net/wp-content/uploads/2021/01/Logo_04-300x94.png
Greg Wyatt
2023-01-20 05:07:18
2023-02-05 07:50:51
Del Bigtree, Brian Hooker and Greg Wyatt Meet