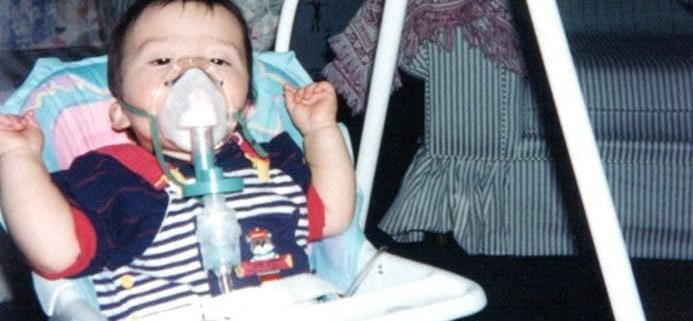 Anatomy of a Vaccine Injury by Greg Wyatt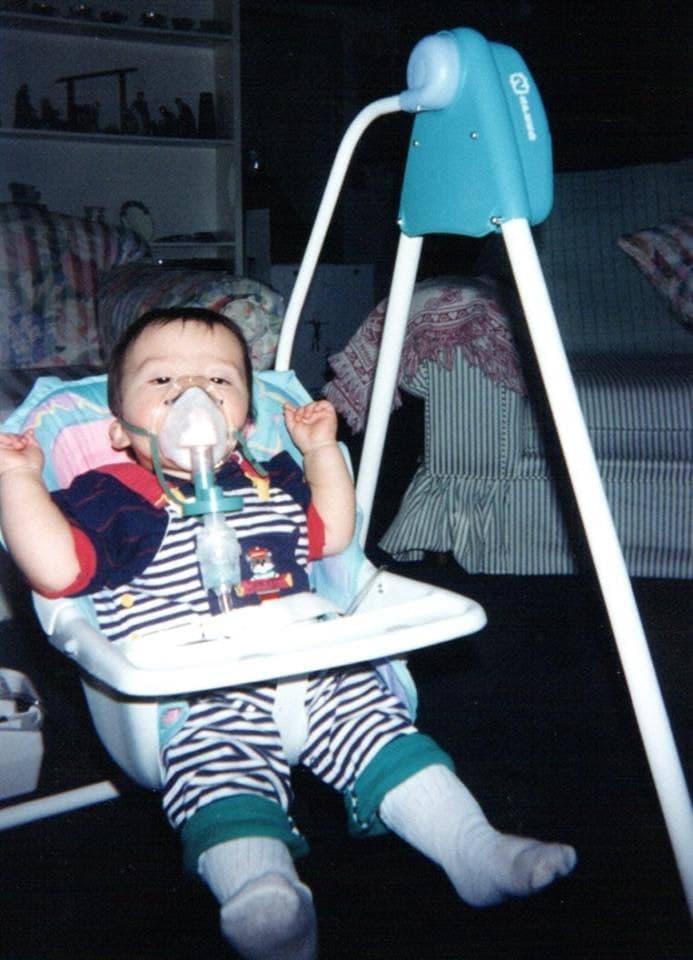 Pieces of the upcoming book:
My son Weston Wyatt born on February 2nd 1998@ Phoenix general hospital. He weighed 6 lb and 8 oz. He was given a hap b shot and promptly developed arrhythmia toxicum all over his body. Shortly thereafter he developed jaundice/icterus and was put on an IV with oxygen. He stayed in the hospital to extra days and left at 6 lb and 2 oz.
On February 18th 1998 we took Weston in to the doctor and he immediately recommended circumcision even though he was only 16 days old. I had to work. I was not there. Joyce said it was the worst thing she ever experienced.
On March 18th 1998 Weston had his second doctor visit he now weighed 13 lb and 4 oz and was one month and 10 days old. He has colic. He acts like his stomach hurts him and his burping frequently.
On April 16th 1998 Weston was 2 months and 14 days old. He was there for his well-baby checkup. He received injections for the DTaP, HIV, and the IPV vaccine.
On June 19th 1998 Weston was 4 months and 17 days old it was his second well baby visit. He received injections for the DTaP Hib and IPV vaccines.
On August 27th 1998 Weston was 6 months and 25 days old. It was his third well baby check-up.  He received injections for the DTaP and Hib.
On September 22nd 1998 Weston was 7 months and 20 days old. He was there for his fourth well visit. He received injections for the DTaP, Hep B and OPV.
On September 28th, 1998 Weston was very sick. We took him in to see his doctor. He weighed 21.6 lb. He had a cough and was wheezing severe congestion diarrhea high fever and was up crying all night long for the last several days. He was diagnosed with bronchitis and put on Albuterol. We were told to alternate Tylenol and Motrin every 4 hours as Weston had been sick for most of the month.
On October 23rd we took Weston in demanding to know what was wrong with them as he had been sick for most of the month. He had cold symptoms, low grade fever wheezing. Vomiting all night. The doctor gave him more Albuterol and we were told to continue to alternate Tylenol and Motrin every 4 hours and he added Robitussin DM. he was also placed on prednisone steroids.
On November 3rd 1998 Weston still was very sick and not getting any better. We took him to the doctor where he weighed 21.6 lb he was 9 months old. He was still sick all the time up all night vomiting severe respiratory distress wheezing and coughing. His respiratory rate was in the 60s with audible wheezing sound and clear respiratory distress.
On November 4th, 1998 his health had deteriorated at an alarming rate and was diagnosed with reactive airway disease and viral upper respiratory infection and bronchoplasm.  Weston was put on more steroids and Albuterol breathing treatments and syrup. We were told to continue alternating Tylenol and Motrin every 4 hours and to consider hospitalization if this did not help and there was no improvement.
On November 16th 1998 Weston went in for his 12th doctor visit in a little over 9 months. He was still coughing and wheezing but now it is much worse where he vomits and he's up all night long. Continued to be prescribed Albuterol and the rotation of Tylenol and Motrin every 4 hours for pain and fever around the clock.
On November 24th 1998 we took him in for another doctor visit. He weighed 21.2 lb and had not gained any weight in several months.
By now, our little boy's health was completely decimated.  Weston went from being perfectly healthy to the little boy you see in the photo 9 months later.
https://gregwyatt.net/wp-content/uploads/2022/02/Weston_at_9_months-1.jpg
960
693
Greg Wyatt
https://gregwyatt.net/wp-content/uploads/2021/01/Logo_04-300x94.png
Greg Wyatt
2022-02-28 11:39:17
2022-02-28 12:09:41
Anatomy of a Vaccine Injury by Greg Wyatt