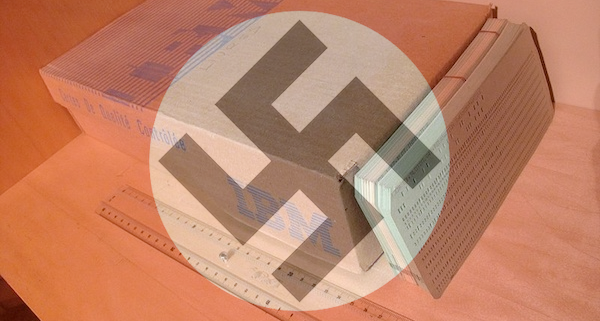 The Horrifying American Roots of Nazi Eugenics
More than just providing the scientific roadmap, America funded Germany's eugenic institutions. By 1926, Rockefeller had donated some $410,000 — almost $4 million in 21st-Century money — to hundreds of German researchers. In May 1926, Rockefeller awarded $250,000 to the German Psychiatric Institute of the Kaiser Wilhelm Institute, later to become the Kaiser Wilhelm Institute for Psychiatry. Among the leading psychiatrists at the German Psychiatric Institute was Ernst Rüdin, who became director and eventually an architect of Hitler's systematic medical repression.
Another in the Kaiser Wilhelm Institute's eugenic complex of institutions was the Institute for Brain Research. Since 1915, it had operated out of a single room. Everything changed when Rockefeller money arrived in 1929. A grant of $317,000 allowed the Institute to construct a major building and take center stage in German race biology. The Institute received additional grants from the Rockefeller Foundation during the next several years. Leading the Institute, once again, was Hitler's medical henchman Ernst Rüdin. Rüdin's organization became a prime director and recipient of the murderous experimentation and research conducted on Jews, Gypsies and others.
Beginning in 1940, thousands of Germans taken from old age homes, mental institutions and other custodial facilities were systematically gassed. Between 50,000 and 100,000 were eventually killed.
Link to original article:
http://historynewsnetwork.org/article/1796
https://gregwyatt.net/wp-content/uploads/2021/03/1796-Swastika.png
400
600
Greg Wyatt
https://gregwyatt.net/wp-content/uploads/2021/01/Logo_04-300x94.png
Greg Wyatt
2021-04-27 18:00:20
2021-04-27 14:54:18
The Horrifying American Roots of Nazi Eugenics