My Three Dads: Happy Son Has His Hands Full
I have never deleted an non spam email on my yahoo account in many years. Over 50,000 emails:)
I ran across this and thought I would share
Rocky Mountain News
By Mary Winter Staff writer
June 18, 2005
My three dads: Happy son has his hands full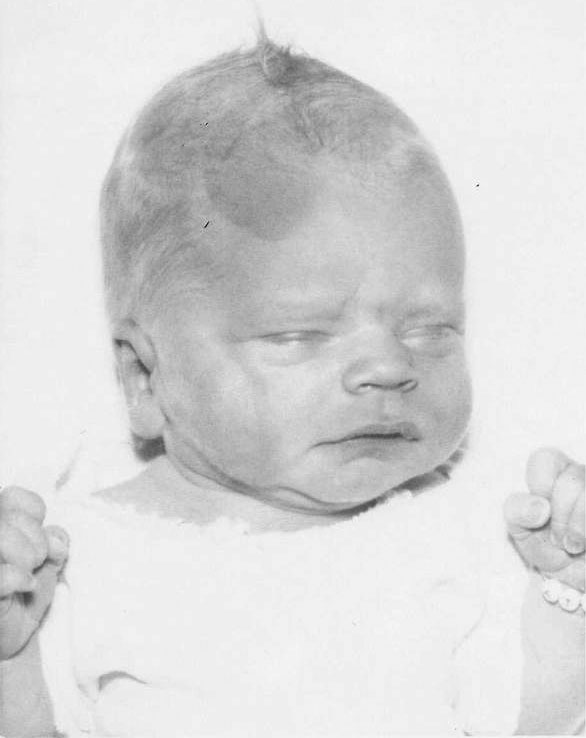 Greg Wyatt was conceived 51 years ago on a medical-exam table in Lincoln, Neb. Wyatt's dad was sterile, so a family doctor artificially inseminated Wyatt's mom with sperm donated by an anonymous University of Nebraska student.
The procedure worked beautifully, and Wyatt turned out to be a healthy, smart baby.
Unfortunately, Wyatt's parents hid the circumstances of his birth from him until his 28th birthday, when his mother revealed the secret to Wyatt in his room at a Boulder drug rehab center.
That was 22 years ago. Today, Wyatt lives in Prescott, Ariz., with his wife and two children. He's clean and sober, he's Christian and he owns a thriving real estate business. "God has been really, really good to me," he says .
But the mystery of his birth and the search for his biological father defined most of Wyatt's adult life. He found light at the end of the tunnel, but it was a long, dark, torturous tunnel.
In this age of medically assisted conception, with hundreds of thousands of embryos stored in clinics across the country, the truths Wyatt uncovered are worth revisiting.
I first wrote about Wiatt for the News in 1989. Wyatt described his dysfunctional childhood in Nebraska. Early on, he said, he knew something was wrong. Wiatt was blond with fair skin, standing 6 feet tall in his early teens. His father was 5-foot-1 and swarthy. Wyatt scored 157 on an IQ test. His father couldn't read.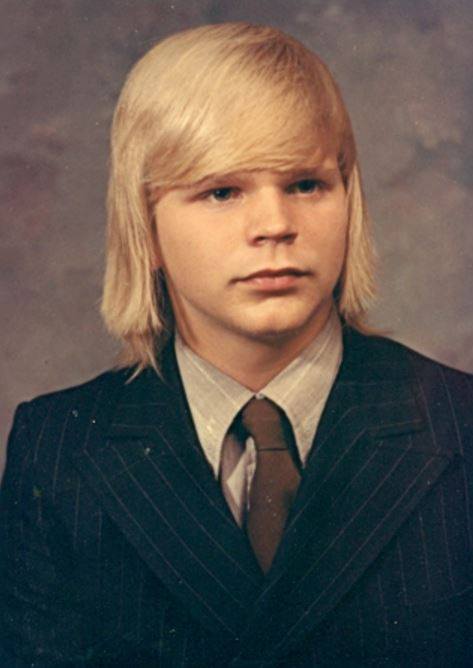 "Whenever I'd see a family picture, I'd say, 'Boy, I just really don't fit in here,' " he told me at the time.
Wiatt was suspicious, but his parents assured him he hadn't been adopted. When his parents' marriage fell apart, Wyatt dropped out of high school and racked up felony convictions for selling drugs. He switched to used-car sales, a job at which he excelled. In the early 1980s, a buddy convinced him to come to Boulder, where he sold cars, partied, collected pornography and got high.
When he came to see me in 1989, Wyatt was angry: He wanted to expose the lie he blamed for his addictions and messed-up life. He told me that in the 1940s and '50s, a quarter-million kids were born, like him, through donor insemination. The vast majority were never told of their parentage, he said, because of the stigma attached to artificial insemination.
When I talked to him next, in 1993, Wyatt was still "on his long, long journey," as he likes to call it. He told me he'd found his biological father by committing burglary to obtain his birth records.
Wiatt even visited the man, a prominent retired university chemistry professor with a heavy Dutch accent.
Today, Wyatt looks back at that moment as a turning point. "When I found my father, I found my life," he says. The man, whose donated sperm produced at least five other babies around the time of Wyatt's birth, didn't want any association with Wyatt.
The rejection stung for years. But Wyatt moved on, married the love of his life, found God and found peace.
When his biological father died last year, Wyatt learned he'd been a Dutch resistance fighter in World War II whose legacy was a huge nonprofit retirement home he founded in Georgia, his "thank you" to America.
Wyatt is proud of that heritage, but the man he stands in awe of is Herb Wyatt, the man who raised him, the man who couldn't read. Herb Wyatt, who died in 1983, shouldered unimaginable burdens that he shared with no one.
Herb Wyatt was an abused child who ran away from home at age 11. Labeled a delinquent and mentally slow, he was sent to Beatrice State Home, in Lincoln, where he stayed for a decade.
His release came with one condition: that he be sterilized.
Eugenics, the movement to create better humans through genetic manipulation, wasn't just an invention of the Nazis but was, in fact, an accepted practice in America for the first half of the 20th century, Wyatt points out.
Like an estimated 60,000 Americans of his era, Herb Wyatt went under the knife to ensure that he didn't breed more people like himself.
Wyatt calls his father "a very noble man."
"He reminds me of a modern-day Jesus Christ. He was such a victim," he says. But he had to be sacrificed for me to be conceived.
Wyatt says that on Father's Day, he'll honor all three dads: "the father who created me before time, the father who gave me life and the father who raised me."
He'll spend the day with his wife and daughter and his 7-year-old son Weston, an autistic child he calls "a gift."
Everything in his life is now a gift, he says.
The keys, he says, are forgiveness and acceptance. "You must find forgiveness. If not, it will kill you."
https://gregwyatt.net/wp-content/uploads/2021/01/Logo_04-300x94.png
0
0
Greg Wyatt
https://gregwyatt.net/wp-content/uploads/2021/01/Logo_04-300x94.png
Greg Wyatt
2017-03-19 19:37:28
2021-03-09 20:42:27
My Three Dads: Happy Son Has His Hands Full