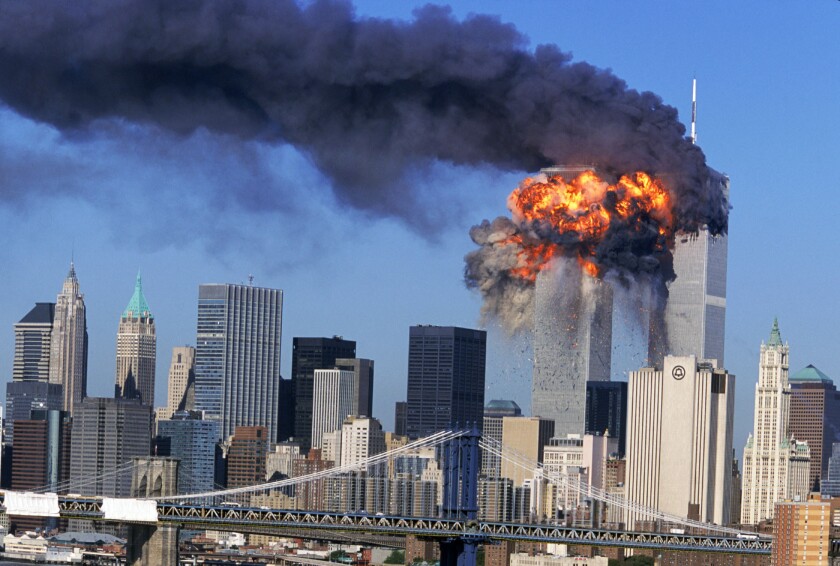 Here's an interesting dialog on Telegram (Darkside Papers Chat) regarding how things might have gone down with 911.
Biff:
…I'm an older dude, native New Yorker, now living abroad who's never been involved with the whole 9/11 "truth" movement. Until C19 I chose to live in a peaceful detente with all the world's fakery and shillery. I knew from Day 1 , 3/13 that C19 was a fraud and have spent the last two years bumbling from one rabbit hole to another. ALL OF THEM. I guess you could say I'm a late bloomer.

Nonetheless, although it took me a little while to figure out the 9/11 hoax(2003ish) I was content to with the knowledge that I KNEW that it didn't happen the way they said it did and went on with my life. I think what a lot of people don't realize is that NYC changed so much that day that us natives felt like we were living in a foreign land….overnight.

Fast forward to 2021 and I came across much of the research and theories regarding what happened and was open to all of it and now believe that there indeed weren't any planes nor any public in the buildings at the time of the detonation. The only part I cannot get my head around is the FDNY/NYPD aspect because not only was Johnny our friend but we actually went to numerous funerals on Staten Island where many of these guys came from. Staten Island is a small bedroom community where everybody knows everybody's business because most of these guys are either interrelated or hanging out in the same bars for 20-30 years. If one of these guys where on the take ALL of them would know about it which is why it's not possible that they all just rode off into the sunset at the same time.

Lastly, and you can choose to believe me or not, but John Fischer has two sons, Timmy and Little Johnny, and they both spent a lot of time at our house both before and after the event, I wish you could've been there to see their pain, they were never the same again.

I hope this will suffice because the wife has convinced me it's not a wise choice to dredge up this stuff again especially now that we're living in the world we're living in. I look forward to following the rest of your research and thanks for doing it.
Darkside Papers Chat:
Thanks for sharing your experience. I'm wondering what your thoughts are about this completely hypothetical scenario:

As part of the 9/11 Hoax / Military Operation, the planners decided that perhaps some real collateral damage or casualties would be needed to help sell the entire affair.

So they sold a fake story to local cops and firefighters about some terrorists who had planted bombs in the building. They asked these folks to sign non-disclosure agreements and informed them that the buildings needed to be safely taken down (via controlled demolition) before the terrorists could detonate the bombs. In reality, it was THEIR operation, and there were no bombs.

Of course members of the NYPD and NYFD would have no idea that they were walking into a trap, laid for them by military/intelligence and/or CIA/Mossad.

So they were used to make the whole thing appear to be more real by mixing in some real casualties with the vast majority of fake ones (digital entities).

In this scenario, your friend John would have been sold a fake story and asked to keep quiet about it "for the good of the country" – and he would believe that he was doing his patriotic duty, to save American lives.

In this scenario, your friend John is a real person who had a real family, was not "in on it" or involved in nefarious shenanigans, but was rather a victim of a larger military operation above his pay grade, one in which he was completely oblivious to.

But also, in this scenario – John may have known that the story about "Muslim Terrorists with boxcutters, flying airplanes into the buildings" was a fake story, piggybacked ontop of another clandestine operation and he agreed to keep quiet about it (not realizing he was walking into a trap and would never actually have the opportunity to say anything, anyways).

Thoughts?
https://gregwyatt.net/wp-content/uploads/2022/07/911_Towers.jpg
566
840
Greg Wyatt
https://gregwyatt.net/wp-content/uploads/2021/01/Logo_04-300x94.png
Greg Wyatt
2022-07-11 17:00:40
2022-07-11 17:00:40
911 Theories